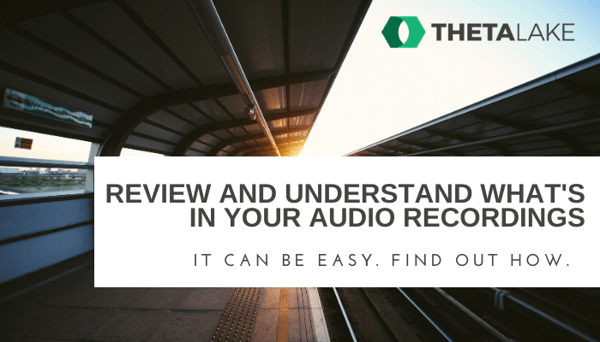 Voice recording and review is an essential practice for highly regulated industries. This is because regulations concerning recording, handling, and retention have been in place for some time. To address review requirements, many organizations have turned to voice-to-text transcription, which companies have deployed in waves in an effort to gain better insights into their audio and video information. While many use cases have been popular in regulated industries like financial services and healthcare, the relatively small gain in insights using transcription compared to the high resource and time cost to implement them hasn't yielded the right result.
This is clearly the case with the first generation of transcription. Even in the age of evolved voice-to-text technologies that now use advanced processing and deep learning, the gains in speed and accuracy still haven't met the last-mile-need for context, domain relevance, and actionability. These issues are exacerbated in regulated industries with requirements covering an ever-increasing volume of communications. For example, while financial institutions have historically had recording practices in place for limited operational purposes, global regulatory mandates to record telephone and some video conversations have proliferated dramatically since the 2008 crisis. At the same time, audit, review, and supervision of these communications is challenging because voice-to-text transcription and doing searches on those transcripts isn't enough to quickly and accurately find risks and address them.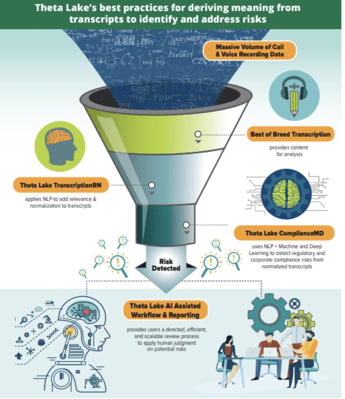 Corresponding compliance requirements have also expanded to include pre-review of audio or video-based advertising and marketing content. Using voice-to-text transcription solutions to pre-review advertising and marketing videos has similarly proven an extremely manual and inefficient effort.
Theta Lake, the pioneer in AI- and ML-based security and compliance, recommends six do's and don'ts when using transcription when mapping out an audio recording program.
Do's:
Do you ensure that your transcription vendor's layer is

solid.

Do use a layered approach including transcription.

Do use integrated and automated workflows.
Don'ts
Don't rely on transcription alone.

Don't bolt on transcription to your legacy tools.

Don't ignore video and visual communication.
To read the full white paper on how to implement these strategies, click here.