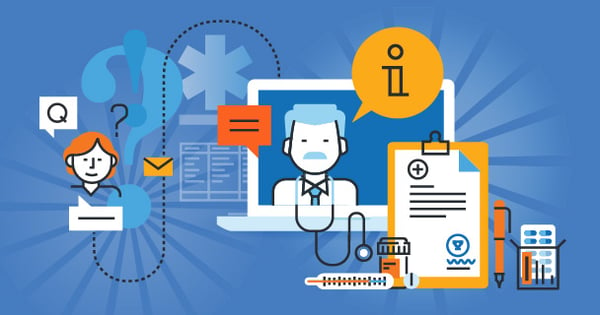 The healthcare industry is rapidly switching to telemedicine, pharma related collaboration, and virtual examination, especially during the pandemic. Video conferencing and collaboration platforms like Zoom are becoming a critical part of core healthcare operations. Telemedicine appointments increased 154% from January to March 2020 because of the pandemic and will continue to be a staple of healthcare into the future.
As the industry continues to adopt telemedicine and digital- based healthcare to serve remote patients, video conferencing platforms are becoming critical tools for doctors, nurses, and pharmacists. Zoom offers simple and secure controls that have fueled its rapid adoption and helped healthcare firms remain productive during the transition to work from anywhere. In addition, it's critical that these channels are appropriately monitored and supervised to maintain conduct standards and safeguard electronic protected health information (ePHI).
Healthcare organizations need to ensure proper security and compliance controls are in place to maintain conduct standards, prevent leakage of health-related data, and protect healthcare providers and patients.
HOW DOES THETA LAKE AND ZOOM HELP?
Theta Lake natively integrates with Zoom to empower providers to manage compliance, data exposure, security, and risk management in what is shared, shown, spoken, and typed during any healthcare-related communication. Joint Zoom and Theta Lake customers benefit from policy-based retention, automated risk detection, and workflow insights that streamline supervision of voice, video, and chat content within Zoom communications.
Create and manage groups within Zoom that are subject to recording requirements.

Theta Lake's native Zoom integrations enable firms to apply compliance policies and create customizable workflows for the content subject to their governance practice.

Theta Lake automatically captures and analyzes audio, video, and text-based Zoom communications.

Organizations create rule-based policies for secure, long-term retention in a WORM- compliant archive, with rich search and filtering capabilities across recordings.
To find out more about how Theta Lake and Zoom make compliance easier, check out the following two solution overviews or request a demo here.