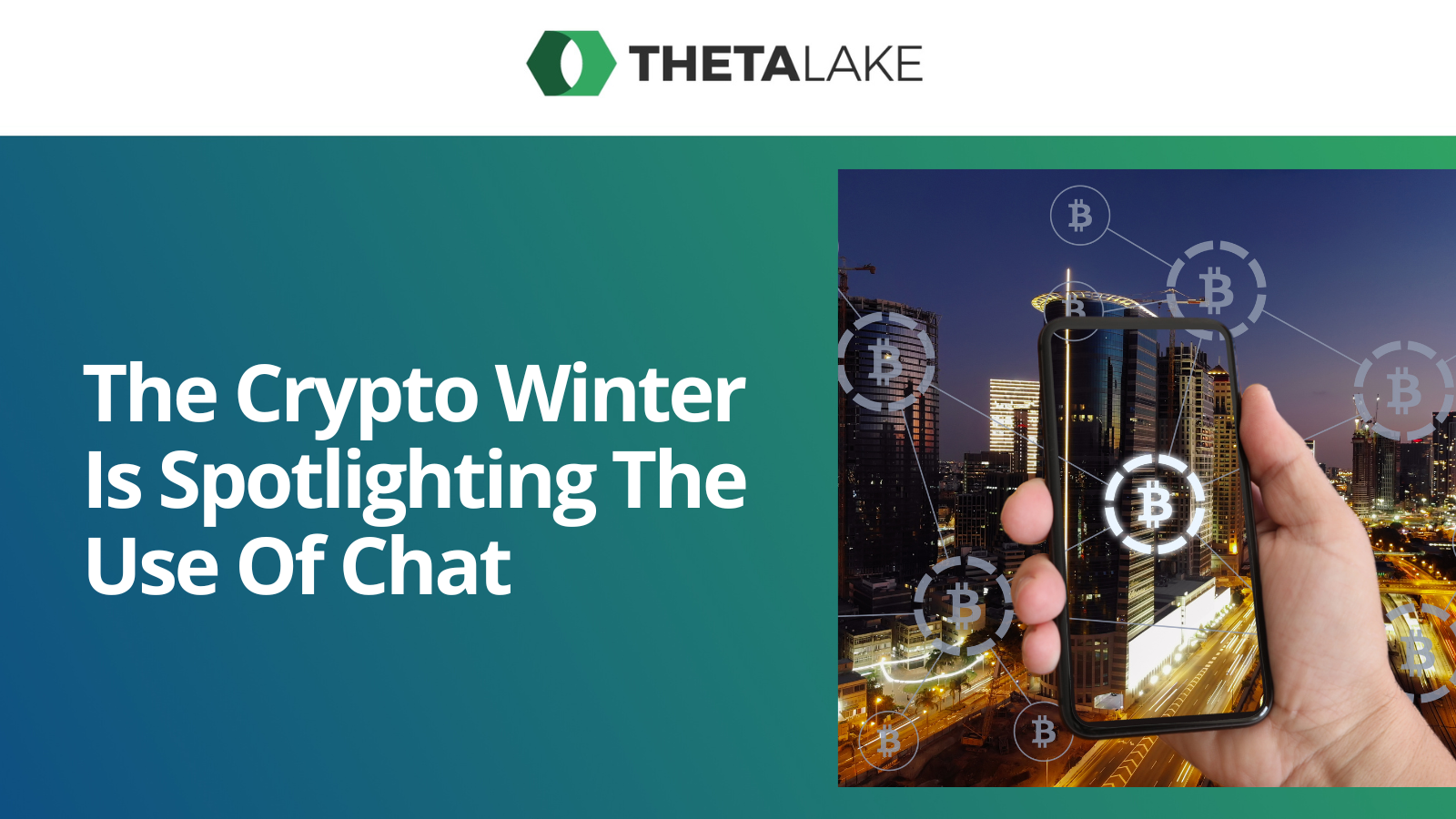 The demise of multiple crypto firms has prompted regulators around the world to undertake in depth investigations into the governance, risk management and compliance arrangements in place at firms such as Binance.
Much is made of the use of chat messaging in the day-to-day running of crypto firms. Inherently that is neither good nor bad but the discovery of the chats by regulators such as the U.S. Commodities Futures Trading Commission has highlighted the questionable governance practices in place.
Financial services firms in particular will be all too well aware that the use of unmonitored communications channels garnered billions of dollars in fines for the firms concerned - the crypto investigations have shown that regulators remain focused on all forms of electronic communication. And that electronic communications are discoverable.


Firms need to ensure that they can capture all relevant internal and external communications, chat specifically included - regulators can and will use communications as an indicator of behavior, regulatory and conduct risk as well as culture on the part of both the firms and its senior managers. Some of the regulatory and legal breaches highlighted in the CFTC Binance filing include:
The use of a messaging application with an auto-delete functionality enabled specifically 'to cover their tracks after communicating about inculpatory matters.' This continued to be the case for business communications, even after Binance received document requests from the CFTC and after Binance purportedly distributed document preservation notices to its personnel.


Evidence that Binance took the 'biz decision' to prioritize commercial success over compliance with U.S. law


The 'crafty efforts' of the compliance officer to assist Binance customers in circumventing Binance's compliance controls - from a February 2020 chat 'On the surface we cannot be seen to have US users but in reality we should get them through other creative means.'


The Binance case is a timely reminder that electronic communications are an easily found source of conduct risk (and worse) in a firm and potentially an extremely poor cultural indicator. That said, the flip side is also true. A firm that captures and uses all forms of electronic communications well will have a ready source of evidence of a risk-aware culture in action.
How Theta Lake can help
Theta Lake's multi-award winning product suite provides patented compliance and security for modern communications utilizing over 100 frictionless partner integrations that include RingCentral, Webex by Cisco, Microsoft Teams, Slack, Zoom, Movius and more.
Theta Lake captures and compliantly archives communications including videos, voice, chat, screen share and file transfer from mobile messaging platforms to SMS and WhatsApp to enable compliance with market abuse and other requirements. It also acts as an archive connector, enabling existing archives and data storage to be utilized without disruption.


All aspects of messaging are preserved, enabling a full audit trail to be provided to supervisors, regulators or prosecutors. For example, chat messages can be viewed in their native format over the entire history of the conversation with full context retained together with in-meeting communications and images, GIFs, emojis or reactions that change meaning and context.


90+ AI-enabled automated risk detections of potential market abuse or other misconduct are pre-trained and ready for customer use.

Identified risks are surfaced in an AI-assisted review workflow providing an efficient and effective review process for compliance teams.


Theta Lake's regulatory and data science teams are happy to discuss any of the issues in greater detail. You can find further regulatory perspectives from Theta Lake here or see a platform demo here.