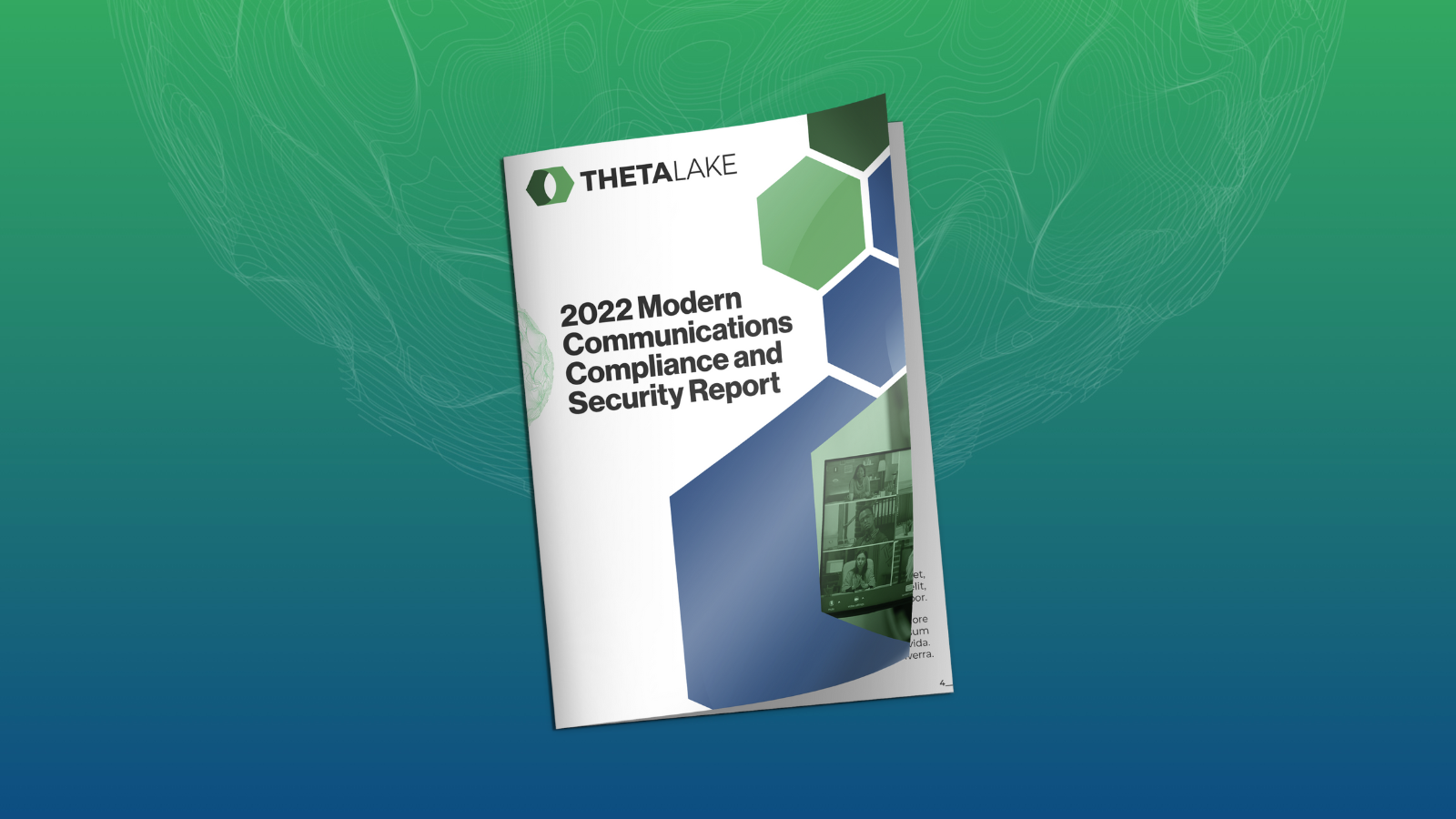 Theta Lake has published its fourth annual survey report on modern communications compliance and security, highlighting the complex challenges faced by those tasked with maintaining compliance, security and data privacy. The report is based on the views and experiences of more than 500 compliance and security professionals from the heavily-regulated financial services, healthcare and government sectors across the U.S., the U.K. and Canada. It provides a snapshot of how communication platforms are being used and the issues organizations are struggling with, enabling them to benchmark their own practices and expectations against the wider industry, identifying any gaps or areas of exposure they may have.
Unified Communication Tools Powering the Hybrid Workplace
Modern unified communication (UC) tools have become a critical part of the communications infrastructure. The use of SMS, collaboration and chat applications like Slack, Zoom, RingCentral, Microsoft Teams and Webex by Cisco as well as consumer apps like WhatsApp to conduct business is the lifeblood powering the work-from-anywhere era. However, as history has repeatedly shown, mistakes, breaches and data exposure happen when people communicate and share information digitally.
The strategic backing of Theta Lake by key platforms including the investment arms of Cisco, RingCentral, Salesforce, and Zoom demonstrates a shared vision for communications compliance and allows us to mutually and proactively address the concerns raised by compliance and security professionals in the report.

Growing Lack of Visibility into Communications in the Hybrid Workplace
Set against the backdrop of fines of more than $2bn already levied by the SEC and CFTC this year for failures to capture, retain and supervise communications, the findings underscore how this lack of visibility and oversight remains one of the biggest risks. For instance, two-thirds (66%) of financial services leaders believe employees in their companies are using unmonitored channels, posing heightened security and compliance risks to businesses.
The results also demonstrate a growing preference for the feature-rich tools available through these modern platforms over legacy methods of communication, with 81% using chat as much or more than email to communicate. In line with last year's findings, the transfer of files via chat (52%) and the ability to share links in chat or on screen (41%) are still considered the riskiest features. Having been purpose-built to support the dynamic features of modern communications like chat and mobile messaging, Theta Lake provides the compliance and transparency needed to meet the regulatory obligations that have been central to recent enforcement actions.
Legacy Solutions Lack Support for Modern Communications Platforms
The senior leaders that took part also revealed widespread concerns about the gaps in coverage and limitations of their current archiving solutions, putting a spotlight on dated compliance tools that cannot adequately capture, retain, supervise, search or retrieve dynamic communications data. These gaps result in compliance teams disabling key features that users want and need in their UC tools, leading to disgruntled employees who seek out unmonitored platforms to engage with customers. Most legacy archiving vendors are still stuck in the age of email and cannot support the diverse feature sets needed for employee engagement nor provide compliance capabilities critical to the use of dynamic collaboration platforms.



Unlocking the Full Power of UC Platforms With Theta Lake
Organizations need modern compliance and security technology like Theta Lake to have the confidence and assurance to be able to unlock the value of the communications platforms they've invested in and that staff and customers want to use. Theta Lake provides a seamless approach to compliance enabling the full use of UC tools together with increased levels of employee engagement and reduced risk.
This evolution of workplace communications necessitates that compliance and unified communications teams be interlocked in decision-making moving forward.
There are practical, incremental steps that organizations can take to address the issues identified by compliance and security practitioners in the report. They include deploying capabilities that are low impact but high value such as the deployment of Theta Lake's chat archive connector for turning on important disabled features without introducing coverage gaps. Or its selective archiving, enabling organizations to capture in-meeting communications with the choice whether to record the related video or audio. All while sending captured content to existing archive infrastructure, and without disrupting existing compliance processes and tools.
Learn more about the survey
Download the full report: 2022 Modern Communications Compliance and Security Report

Read our press release: Theta Lake Report Uncovers Growing Lack of Compliance Visibility into Business Communications in the Hybrid Workplace



________________________________________________________
About Theta Lake
Backed by the investment arms of Cisco, RingCentral, Salesforce, and Zoom, Theta Lake's multi-award winning product suite provides patented compliance and security for modern collaboration platforms utilizing hundreds of frictionless partner integrations including RingCentral, Webex by Cisco, Microsoft Teams, Slack, Zoom, Movius and more.

Theta Lake captures, compliantly archives, and acts as an archive connector for existing archives of record across video, voice, and chat collaboration systems. In addition to comprehensive capture and archiving, Theta Lake uses patented AI to detect and surface regulatory, privacy, and security risks in an AI-assisted review workflow across what is shared, shown, spoken, and typed.

To see how Theta Lake can help your organization safely, compliantly, and cost-effectively expand its use of unified communication platforms we'd love to show you.